SPWLA Special Edition Webinar- September 30, 2021
2021-09-29 12:40:22
administrator
123
THE DIGITAL ROCK BRIDGE TO THE RESERVOIR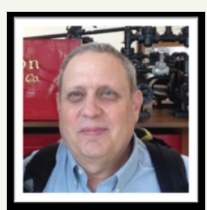 SPEAKER: Abraham Grader, (2021-2022 SPWLA Global Distinguish Speaker Series)
Speaker Bio: Avrami Grader interests are in multi-phase flow in porous media and reservoir heterogeneities. Formerly, a professor of petroleum engineering at Stanford University and The Pennsylvania State University, Grader focused on two- and three-phase fluid flow in porous media, transient pressure analysis with its effects on well testing and water influx, and multi-phase flow dynamics in the near wellbore domain including wellbore mechanics. He served as Ingrain Chief Scientist for nine years and now with Halliburton as Domain Expert in the core analysis and integration within the Geosciences & Production group. He is heavily involved in all aspects of integrating physical and digital core analysis methods and log upscaling. Grader has published more than forty journal papers and seventy papers in reviewed proceedings. He holds a PhD degree from Stanford University.

Abstract: Physical and digital core analyses enhance the value of rock properties derived from surface rock evaluations (whole cores, rotary sidewall cores, cuttings, mud logging) and increase the certainty of the interpretation of wellbore log measurements (MWD, LWD, Wireline). Digital core analysis is a navigating tool for selecting the proper rock for specific measurements and a tool for leveraging laboratory experiments into conditions that are difficult or impossible to perform physically. Digital rocks data (petrophysical, mechanical, mineralogical, geochemical, Textural, etc.) form the upscaling bridge between resource-containing pores and the reservoir.
Thursday, September 30th
Morning Session Time: 10am-11am US Central Time
Evening Session Time: 8pm- 9pm US Central Time

**IMPORTANT Required Action to COMPLETE Webinar Registration:**

1. Complete checkout with SPWLA registration page (Fees: Complimentary to everyone)
2. PLEASE RESPOND to second email from membership@spwla.org with the LINK to complete the webinar registration and choose the time and day.
This step is required to view the webinar.
请点击:详情链接