SPWLA Monthly Webinar Series
2019-11-15 21:55:14
administrator
109
TITLE: "CRUSHED ROCK ANALYSIS WORKFLOW BASED ON ADVANCED FLUID CHARACTERIZATION FOR IMPROVED INTERPRETATION OF CORE DATA "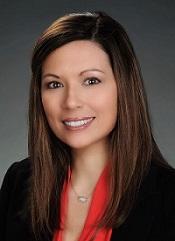 Presenter: Melanie Durand - Shell Exploration and Production Company

There are two identical sessions, please register for only ONE.
Evening Time:
Thursday,
November 14, 2019
, 8PM - 9PM US Central Time

OR
Morning Time:
Friday,
November 15
,

2019
8AM - 9AM
US Central Time
Fee: This event is part of our Member
ship Benefit Package - no cost/free to active members.
Share this information with your colleagues this webinar is also available to Non-Members for a nominal fee.
If you can not register, please check your Membership status, if you need assistance, please send your message to membership@spwla.org.